Listen to 2 Interviews with Shahram Shiva
on Universal Energy Radio with Host Anna Banguilan

...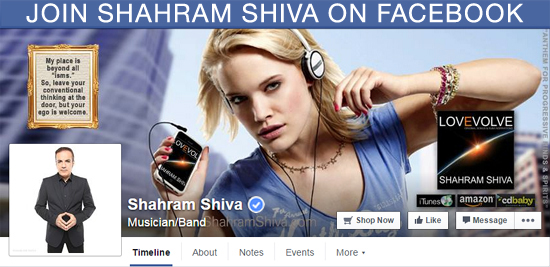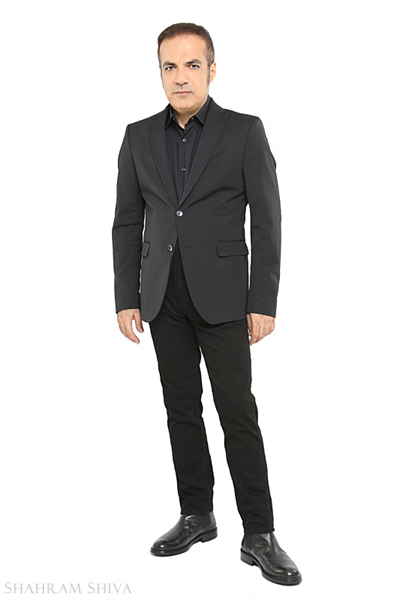 Shahram Shiva is an award-winning translator and scholar of Rumi, author of several books, a performance poet, recording artist and teacher of advanced spirituality.
He is known for rich and entrancing concerts and performances and captivating talks and lectures. Shahram Shiva is one of the original popularizers of Rumi.
Shahram Shiva, in addition to concerts, conducts talks on the future of spirituality, consciousness expansion, vision manifestation, self-realization and the art of limitless living.

Shahram Shiva's latest album is LOVE EVOLVE and his next book is
The Prophet Is You: The Art of Limitless Living.

Contact & Booking
info@rumi.net

Music Publishing
Racing Shiva Records
info@rumi.net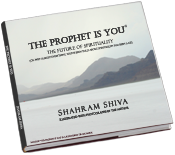 "THE PROPHET IS YOU"® is
Shahram Shiva's next book.



BOOKs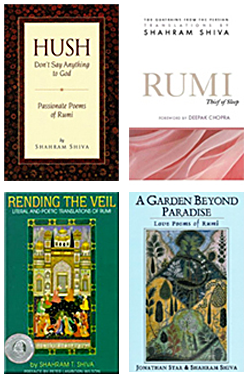 NEWS:
>> April 12, 2016, After a busy 2015, Shahram Shiva is creating a new talk & presentation called The Art of Limitless Living: Unleash the Superhero Within.
>> April 10, 2016, Shahram Shiva's articles in Huffington Post.
http://www.huffingtonpost.com/shahram-shiva
>> January 19, 2015, Listen to a 30-min radio interview with Shahram Shiva by host Mari Frank on KUCI.FM in SoCal.
>> August 21, 2014, Watch a Talk Show Interview with Shahram Shiva on Actors Entertainment with host Kim Estes. A Pepper Jay Productions.
http://www.ustream.tv/recorded/51670005
>> August 2014, An Interview with Spirituality Teacher Shahram Shiva by Eliza Gales Interviews

>> Los Angeles, Aug 2014 - Shahram Shiva is conducting a tour of Los Angeles area. Please visit our EVENTS section for more info.
>> Los Angeles, May 2014 - Shahram Shiva's celebrated new album LOVE EVOLVE is on the Newswire: "New Album by #Rumi Expert, Shahram Shiva Blends Chill-out and Dance Music with #Yoga and Spiritual transformation."
UPCOMING EVENTS:

THE ART OF LIMITLESS LIVING
August 7, 2016

Title

The Art of Limitless Living: Unleash the Superhero Within

Event

Talk, Experience

Venue

Mystic Journey Bookstore, Venice, CA

Date & Time

Sunday afternoon, August 7, 2016, 2 PM - $20

Tickets

Contact Mystic Journey at 310.399.7070

Information

Join Shahram Shiva, the world renowned Rumi expert, author of several books, recording artist, teacher of advanced spirituality and a universal emissary, for a very empowering and totally life transforming event.
LEARN TO:
Live outside of all "isms."
Go to a place beyond right and wrong.
Let go of negative emotions such as guiltor shame for good.
Tap into the universe's unlimited love.
Move beyond your emotional restrictions, boundaries and childhood programming.
Find answers to all your questions such as:
What is universal love?
Where are you in your own evolution and what is next for you.Does God exist?
Plus Rumi Poetry and much more…